Dr. Doug Carnine is a retired Distinguished Professor of Education at the University of Oregon. For the past 40 years, Doug has also been a lay leader in the local Buddhist community. Doug will address the topic of aging and spirituality in the Buddhist tradition and will also discuss his two recent books on teaching the practice of meditative prayer both to a general audience and to inmates seeking a path to personal forgiveness, redemption and transformation within a maximum security prison.
Other dates in the series for this year are March 19, April 16 and May 21. The events on these dates will include a visit from author and Register Guard columnist, Bob Welch on April 16 and talks by two other local faith group leaders, who will address how aging and spirituality are viewed in their faith traditions and cultures.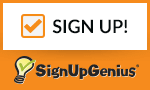 You can sign up for The Third Act luncheons on the list in the foyer of the church, on the church's Sign-Up Genius site on the right or by calling the church office at (541) 345-87411. We hope to see you there!