Lord, When was it that we saw you hungry…?" 
Matthew 25:44
Hunger is a real problem in our country and Lane County has a high rate of food insecurity..   53% of Lane County children qualify for free/reduced school meals.
FCC is responding to this great need through our prayers, our financial contributions, and by the hundreds of volunteer hours we share with the Dining Room, Food Rescue, CROP Walk, and the 4th Sunday Breakfast.  

Below are opportunities to serve the hungry:
FCC Food Pantry
So that no one in our church family ever goes without
The FCC Food Pantry is confidential and open to anyone in our church family who needs it. You do not have to ask, apply, or be receiving SNAP (food stamps) to use the food pantry.  We know that food insecurity is an issue for all kinds of people for all kinds of reasons. Independence and self-sufficiency are high values in our culture, which sometimes makes it difficult to ask for help when we need it.  The truth is we all need help, in all kinds of ways.  We hope everyone will experience the FCC Food Pantry as a way of caring for our family, as any family would.
The FCC Food Pantry is open when the church is open (usually Monday through Friday and Sunday in the daytime and on Monday and Wednesday evenings). The Food Pantry is located by the west door in the Fellowship Hall, off from the stage. Paper shopping bags are provided.
For those of you with food to spare please help us by donating food!  All of the food must be non-perishable. We are especially in need of healthy, high-nutrition, high-protein foods like:
Canned meats (tuna, chicken, salmon, corned beef)

Canned and dried beans (pinto, navy, kidney, refried)

Canned stew, chili, hearty soups

Peanut butter and other nut butters
A basket for your food donations is located upstairs in the lobby. The basket is marked "FCC Food Pantry". You may also make a monetary donation and we will do the shopping for you. Please indicate that your donation is for the FCC Food Pantry.
Thank you for your help!  Our church family appreciates it!
For questions contact Michelle or Madeline Cottrell (541-689-1932 or email michellecottrell@comcast.net)
The Dining Room: Dining with Dignity
First Monday of the month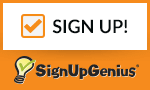 FOOD for Lane County operates The Dining Room, a restaurant in downtown Eugene that provides dinner to everyone over 18 and children accompanied by a parent or guardian, at no cost.  The Dining Room is located at 270 W. 8th Avenue in Eugene between Lincoln and Charnelton.
The Dining Room is run like a small café—providing free, nutritious meals for low-income diners (between 250-300/day) Monday through Thursday. The food served is great tasting and has come from many generous, local donations. But it is the heart and spirit in which the food is served and received that makes the experience unique. Diners are given a warm welcome and treated with respect in a non-judgmental, non-discriminatory and non-secular restaurant. Here, diners Dine with Dignity.
Our church family has provided volunteers on the first Monday of every month for many years. Signups happen in the lobby beginning a couple weeks prior to the first Monday. If you haven't volunteered before, we encourage you to try it out.
Workers must wear closed-toed shoes and tie long hair back. Aprons are provided. Be sure to sign in on the volunteer sheet in the back room.
FOOD PREP 9:30 a.m. – 11:30 a.m….Prepare fruit and vegetables for the meal, cut desserts, wrap dinnerware in napkins, fold aprons, put out flowers and newspapers.
SERVE 11:40 a.m. – 1:30 p.m….Plate the meal that is always hot, good smelling, and delicious, which includes a choice of meat or vegetarian entrees. We put the food on the plates which servers bring to guests at their tables.
SERVE & CLEAN UP 1:30 p.m. – 3:30 p.m….Plate the meal and help with some clean-up chores
Food for Lane County is now asking all volunteers who work in The Dining Room to view two videos on civil rights and food safety, which will help to clarify your responsibilities.  Thank you for your generous support!
Questions or to volunteer: Contact Valerie Hazen (541-729-5497 or email vhazen@peak.org ) or sign up in the lobby!
Food Rescue Express
Third Monday of the month
This is a vital program for FFLC in meeting their mission of eliminating hunger in our community. It's also a good way to meet others in our congregation. In a way, it's like a great party–there's lots of food (you don't actually get to eat the food, though) and everyone ends up in the kitchen. Come and join us!
For many years, First Congregational Church has committed to providing volunteers for FOOD for Lane County's Food Rescue Express. Our evening to volunteer is the 3rd evening of the month and typically, we have between 15 and 25 volunteers each month.  We begin at 6:30 pm and are finished between 8:30 and 9 pm.  There is a sign-up sheet in the lobby on the two Sundays before our scheduled Monday shift.  FOOD for Lane County is located at 770 Bailey Hill Road in West Eugene.
The Food Rescue Express program recovers food from schools, hospitals, grocery stores, and restaurants that has been prepared but not served. The "rescued" food is re-packaged into family-size portions by volunteers. The food is then distributed to families in need through food pantries, shelters, and meal sites. Over the past year, the program has "rescued" over 128,000 pounds of food that would have otherwise been thrown away.
Volunteering for the Food Rescue Express program is a wonderful way of walking the walk of compassion for our neighbors. It is also a fun way to get to know others in the church and we encourage new members as well as long-time members to give it a try. Families often volunteer together — school age children are welcome to come with an adult.  Our efforts are critical in the success of this program and in helping FOOD for Lane County eliminate hunger in our community.
If you would like more information or would like to volunteer call Mary Mowday at 541-485-6509.
Fourth Sunday Breakfast
Volunteers are needed each fourth Sunday to help prepare and serve a delicious and nutritious hot breakfast to those in our community in need of food.
First Congregational partners with numerous faith congregations, and Food for Lane County to provide a large and nutritious breakfast each 4th Sunday of the month at First Christian (1166 Oak).  This is the only cooked meal provided on the weekends to our struggling Eugene neighbors, and over 280 are served weekly.  Volunteers are needed to support this effort.  Come help with preparation on Saturday (suitable for all ages, children with adults) or serve breakfast to our hungry neighbors on Sunday morning (adults only)  and be done in time for our 10 a.m. service.   
Jobs vary, including vegetable preparation, egg cracking, cooking, serving, clean-up, and even tasks, such as laundry, that can be done at home.
FCC contact: Martha Moultry (moultry6790@centurylink.net); as well as Karen Giese, the current lead at (541) 344-8904.
For more information and to sign up as a volunteer, please go to: 
 http://breakfastvolunteers.wikispaces.com/home
CAHOOTS Food Drive
FCC supports CAHOOTS (Crisis Assistance Helping Out On The Streets), a unique and critical service coordinated by White Bird Clinic and the City of Eugene, through an on-going collection of particular food and other items to support their critical work. .
Not only does the food nourish the most vulnerable and hurting amongst us, it helps CAHOOTS staff build relationship with those who are suffering from extreme deprivation and mental illness. Please consider bringing one or more of the following items for CAHOOTS and leave them in the FFLC barrels. All food is helpful but the foods that would be MOST helpful are::
granola bars

canned tuna or chicken salad

applesauce cups

fruit leathers

crackers

juice boxes

jerky

socks
Donations can be left in the "Food for Lane County" barrels in the lobby and atrium.