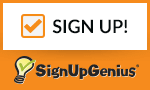 A ministry that provides fellowship and information of interest to older adults (ages 60 and up) through a monthly catered luncheon and speaker series.  Events in this series are typically held on the third Monday of each month in the fall, winter and spring.  The dates this year are Oct. 16, Nov. 20, Feb. 19, Mar. 19, Apr. 16, and May 21.  Click on the SignUp button to the right to sign up for the luncheon.
February 19: Dr. Doug Carnine
Dr. Doug Carnine is a retired Distinguished Professor of Education at the University of Oregon. For the past 40 years, Doug has also been a lay leader in the local Buddhist community. Doug will address the topic of aging and spirituality in the Buddhist tradition and will also discuss his two recent books on teaching the practice of meditative prayer both to a general audience and to inmates seeking a path to personal forgiveness, redemption and transformation within a maximum security prison.
Other dates in the series for this year are:
March 19 ~
April 16 ~ Bob Welch, author and Register Guard columnist
May 21 ~
Topics: Local leaders of other faith traditions; Jewish, Muslim, Buddhist, who will address how aging and spirituality are viewed in their faith traditions and cultures.
What does it take to produce The Third Act?
You—those who attend…
Set-up and take-down—many volunteers!
Pastors—Jonathan and Janet
Dishwashing— volunteers!
Program committee—volunteers!
Publicity & sign-ups—Joanne and Sarah
Food prep—Lisa, Patty & many volunteers!
Speakers—Community & congregational members
Past Speakers: Greg Flint—"The Saints of Our Congregation", "The 1,000-year-old man", "Reverend Jeremiah Geezer", Pete Peterson, Doug White, Marilyn Flick, and others.
The Basic Philosophy and goals of the Third Act are:
I. Food and Fellowship  (Usually the third Monday of the month)
II. Resourcing for basic life needs related to aging/retirement        
III.   Special speakers providing educational and entertainment
Gift assessment and recognition
Meaningful outreach opportunities
 Intergenerational opportunities
VII. Spiritual enrichment and support
VIII. And some lighthearted fun!
Discussion Groups, Book Groups and Forums 
The Elder Council plans and conducts periodic discussion groups and educational forums on topics related to aging.  Discussion groups have included both book groups and "Wisdom Circles", based on thought-provoking questions related to aging and spirituality.  Previous forums have included intergenerational "Life Cafes", Exit Strategies: a death & dying workshop; and a series addressing aging with wisdom.  Events are announced on the website, in the Shalom and through weekly bulletin announcements.