In a large church it is very important to find your small group to have a sense of  home and connection.  There is a wide range of groups from support, to common interest or simply for fun.  Explore and  enjoy!
See more options under Children and Family Ministries and Adult Education.
Care Partners
Are you providing care for a loved one in your home or elsewhere? Or, do you have ongoing concerns about an older loved one?  Whether you're new at this or experienced, join us in a supportive, safe environment, as we share the unique joys and challenges, insights and experiences of being a care partner.  All are welcome!  Care Partners meets monthly on the 2nd Sunday, about 11:10 a.m., in the Sojourners Room.  
Contact: Jane Brown, 541-345-2122
Caring Connections
We are connecting all of our homebound elders with monthly visitors who help bring church to them. Do you have an extra hour or two per month? Our church has set up a visitation program so that homebound persons can continue having a church connection through a personal visit. Many of our homebound have loved and served this community for many years, but now are physically not able to come to church. Maybe we can bring church to them! If this interests you, or your group, contact Pastor Janet for more information about Caring Connections.
Congregational Neighbors
Congregational Neighbors is an intergenerational project in which all our church family is divided into neighborhoods that get together for fun, fellowship, or other activities to be determined by the participants.
Contact: Church office 541-345-8741
Dinner for Eight Groups
Dinner For Eight are fellowship groups of eight ( or so) adult members open to anyone in the congregation. They meet monthly in homes or restaurants and, originally, for dinners. Now some groups also have chosen to meet for breakfast or lunch as well.
The groups are formed in June  for a new year of meeting together. You are invited to gather with church friends and make new friends at Dinner for Eight (Group members from last year should fill out the form, too). Dinner For Eight Registration Forms are due to the church office by June 30. The groups reconfigure yearly in the spring, and begin meeting the following fall.
Contact: Janet Scott, 541-345-8741
Elder Council
The Elder Council was formed in February 2012 to define and develop a ministry at FCUCC that addresses spiritual dimensions of aging and related issues in the second half of life.
With the belief that aging comes not only with inevitable changes and challenges but also with the potential for much spiritual growth and fulfillment, the Elder Council, working with other groups within the congregation, seeks to support a range of aging-related programs and opportunities, including intergenerational activities, that focus on important issues in the second half of life.  Elder Council activities include the annual Elder Sunday celebration, monthly Third Act luncheons and periodic book groups and forums on topics related to aging and spirituality.
For more information about the Elder Council—or to share your thoughts about a ministry on aging—please contact the Elder Council facilitator, Stan Paine (scp6949@gmail.com) or Pastor Janet Scott.

Elder Council mission statement
(adopted May, 2013)
The mission (purpose) of the Elder Council at First Congregational United Church of Christ, Eugene, is to embrace aging as a spiritual journey throughout one's lifetime, to learn and share the lessons and resources of aging and to offer to the congregation the wisdom and gifts of eldership.
Game Night
Anyone interested in board game night? Game Night meets monthly in homes to play board games.  It is open to newcomers. Contact Pastor Janet if you are interested in joining this lively group.
Grief Group
"Grieving is a sacred art and when it is fully known and made to actively happen in all its grandeur and integrity, is the backbone of all real peace."
– Martin Prechtel
No one wants to grieve and yet, when we love others, it is inevitable.  All of us have experienced grief and all of us will experience loss.  Grief cannot be outrun or unattended without manifesting somehow or somewhere in our future, even into generations to come.  Our culture tries to avoid sorrow at all costs which only hardens us with emptiness and a vague sense of longing.
Grieving needs time and must be purposefully done, if new life is to be lived and experienced. Together in community we can welcome grief in all of its terrible magnificence and be transformed so that we may be thankful for and live life again.
If you would like to learn more, please call Suzanne Congdon, Spiritual Director, at 541-343-0817.
"Grief group was important work for me. It was not easy, but it was very important. It gave me a space and time to be with my grief – in the midst of our hectic lives, that in and of itself can be a real challenge.  The others in the group were able to meet me where I was spiritually, because they were in very similar places themselves. We were able to join our hearts together and support one another on our grief journeys. Our Spiritual Director, Suzanne Congdon, gracefully and gently led us to new understandings and resources that eventually helped me to return to the "hearth" of my soul, where the one whose loss I was grieving, had been all along. To those considering joining a grief group or doing grief recovery work – I recommend that you take a leap of faith and go for it. Then, when you feel lousy and tired and you just want to quit – stay with it. The blessing of spiritual wholeness awaits you at the end of the journey."
-Mark Lindberg
Knit, Snip and Quilt

Knit, Snip and Quilt meets every Thursday morning from 9-12 noon in Sojourners Room year-round. Long-time and first-time quilters are invited to join this group—or anyone who wants to bring their own project to work on while enjoying the fellowship of others.
Contact: Grace Rodiger 541-344-0837
The Third Act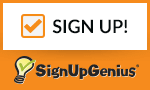 In January of 2015, the Elder Council formed a new ministry specifically designed to address the needs and highlight the gifts of our elder population (60 and up).  The Third Act is a monthly luncheon and program with an average 75 participants.  Click on the button to the right to sign up for the luncheon.
The Basic Philosophy and goals of the Third Act are:
I. Food and Fellowship  (Usually the third Monday of the month)
II. Resourcing for basic life needs related to aging/retirement        
III.   Special speakers providing educational and entertainment
Gift assessment and recognition

Meaningful outreach opportunities

 

Intergenerational opportunities
VII. Spiritual enrichment and support
VIII. And some lighthearted fun!
Women's Fellowship – Just drop in!
Women's Fellowship is a spiritual journey and friendly gathering for women who usually meet the second Sunday evening of each month, from 7:00-8:30 p.m. downstairs in the Barber Room. Our program year is designed at the first meeting each October with input and suggestions from all. We are always looking for new members, of all ages, so please come check us out.! (Oct.-June, and occasional summer gatherings).  Please enter through the Atrium doors.
We invite all women of the church to join us for our next gathering.
SCHEDULE:
May 7

(Sun) ~ David Kim who will speak about his life and unique experiences with HOLT International Adoption Agency.  Everyone is invited to attend!

Host- Linda Pompel, snack-Trisha Chapman

Jun. 4

(Sun) Sharing books/book talk

Host-Jenny Allen, snack-Margaret Hadaway
Contact: Marjie Enseki, 541-344-3715, with questions or to be included on the email list. (Topics are subject to change).