Over 100 people are needed each week to keep the church running smoothly.  Please consider serving on a ministry team of the church.
Childcare
Once a month take care of our youngest members in the Nursery or Toddler rooms, allowing their parents to be able to attend the 9am adult education classes or 10am worship service.
Contact: Gretchen Jewett, gretchenj@fcceugene.org or 541-345-8741
Communion Servers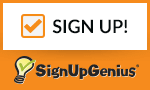 Strengthen the spiritual experience during worship when you volunteer to prepare and/or serve communion.  Communion is usually offered the 1st Sunday of the month, and occasionally other times.
Contact: Worship Committee Chair, Micki Varner
Fellowship Hour Hosts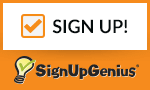 Enjoy making coffee & tea?  Like chatting with your friends at FCC?  Don't mind a bit of simple set-up & clean-up?  You can be a Fellowship Hour host!
No prior experience is needed & printed instructions, all supplies, and live coaching/training are provided.  Arrive at 9 a.m. in the lower level kitchen for setup, attend worship at 10 a.m. and host/cleanup starting at 11 a.m. It's easy and VERY appreciated by all who partake on Sunday mornings.
Fellowship Hour Hosting Instructions
Contact: Dana Clark, danac@fcceugene.org, 541-345-8741
Greeters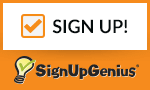 Greeters are  volunteers who want to be first in welcoming congregation members and visitors into our church building and worship services on Sunday mornings.  Please click on the Sign Up Genius button on the left to volunteer to be a greeter.  
Contact: Dana Clark, danac@fcceugene.org or 541-345-8741.
Liturgists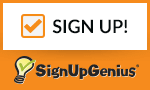 Become a part of the worship service when you volunteer to be a liturgist – someone who reads the Call to Worship, Invitation to the Offering, and leads the prayer.
Contact the church office, 541-345-8741.
Sound System
This teams' responsibilities occur each Sunday and occasionally for some memorial services. If you would like to be a part of the Sound System team, please contact the church office.  
Sunday Altar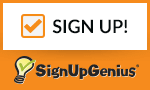 There is a new team at FCC, contributing creativity to enhance our worship experience on Sunday mornings called the Altar Group.  The purpose of the Altar Group is to facilitate Sunday worship with creative, visual expressions that enhance the worship experience.
The hope and dream is that the Altar will become a place not only for flowers, but a place for creative expression reflecting the theme of the Sunday's service and enhancing the worship experience. There will always be special times in the life of the congregation when plants and flowers are most appropriate and welcome. Other times, symbols, objects, color, texture, light, and movement may best express meaning to someone.
You are invited to sign up on the kiosk in the upstairs lobby for a Sunday when you want to bring flowers or do something to express the theme of worship that day. Everyone is invited, as individuals or as a ministry group, to sign up for an open Sunday on the sign-up sheets. The Altar Group also will be fulfilling this mission by taking responsibility for specific Sundays throughout the church year to create a visual expression of worship, such as the "Harvest of Plenty" and "Advent/Christmas."
Contact Altar Group Coordinator: Valerie Garrick 541-654-2135.
Washing Dishes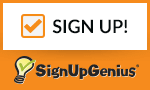 We have teams set up to wash dishes each Sunday for Fellowship Hour as one more way of meeting our Earth Stewardship goals.  In addition there seems to be an ever-increasing need for people to wash dishes for church events. So if dish washing for events appeals to you please send contact the church office  and get on the list. Come have fun whether once a year or several times. Together we help keep our commitment to a greener church possible.
Contact: Dana Clark, danac@fcceugene.org or 541-345-8741.
Welcomers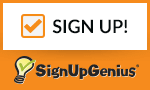 Welcomers are a group of volunteers that help to ensure all who walk through our doors feel acknowledged and welcomed on Sunday mornings.  Welcomers go through a training and then are scheduled many months in advance.  Call Dana if you are interested in learning more about becoming a welcomer.
Contact: Dana Clark, danac@fcceugene.org or 541-345-8741.
Ushers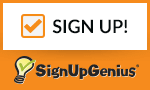 Invite the congregation into the sanctuary as you hand them the Sunday Bulletin.  Four people are needed each Sunday which can include families.  During the service the ushers pass the offering plate and present it to the altar.
Contact: Worship Committee Chair, Micki Varner